FRN Resource Drive Thru will occur on August 5 from 4-7 at Gilmer County Elementary. Parents are asked to use the parent loop to pick-up free supplies for their child/children. All backpacks have been been pre-packed and will be provided on a first come, first serve basis.

The last day of Summer School 2021 is July 30!

The 9th annual Gilmer County High School All-Class reunion will be held on Saturday, July 31st in the Alan B. Mollohan Campus Community Center on the campus of Glenville State College. For planning purposes, please mail your registration form with payment to Bob Hardman, at the address provided in the form, as soon as possible.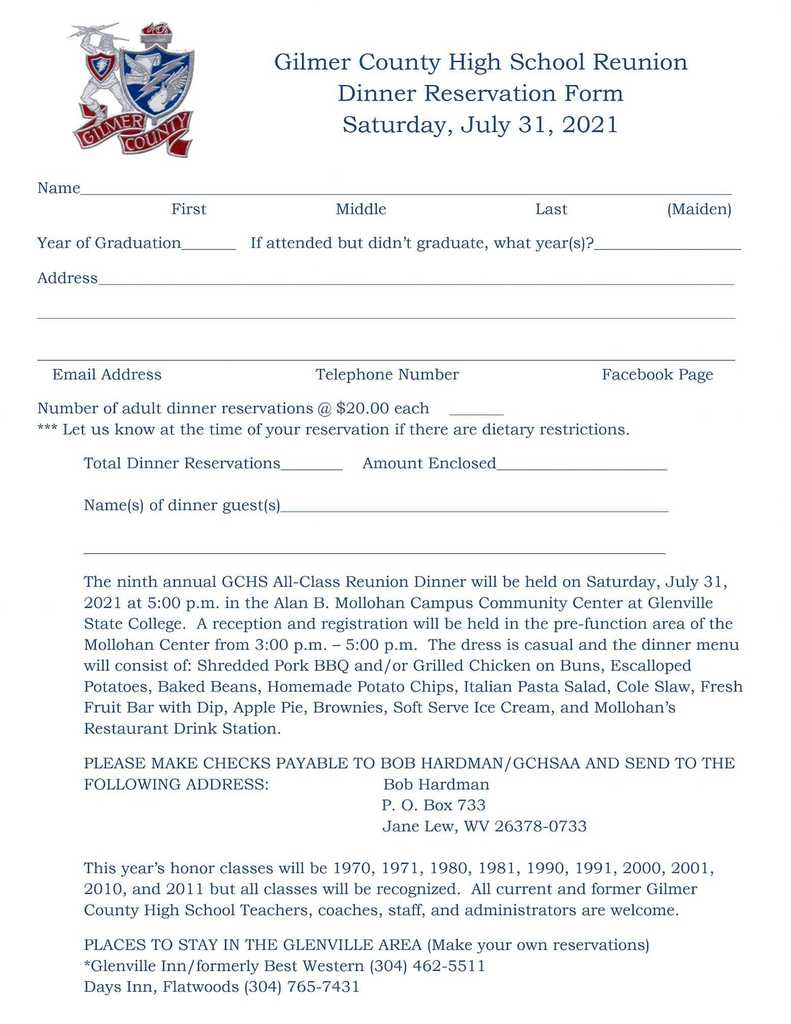 The summer school bus schedule is now available.